WODPROOF APP
WODProof is the ultimate qualification video application that allows you to record your performance with a built-in on-screen timer and analyze it as you go.
WODPROOF COMMUNITY
WODProof is a community driven application. It provides users the ability to share workout's results and inspire other community members through comments and likes.
WODPROOF TEAM
WODProof team has the best, and most unique of today's athletes: Noah Ohlsen, Thuri Helgadottir, Marcus Filly, and Amanda Franden. The CrossFit community inspired by our athletes.
what we've done
Nearly 40% of those users are active monthly
Nearly 30% are active weekly
Wodproof partner
Join our platform on WODProof
Provide us a promo code to your online store
Users get promo codes directly from our app and website to buy products that serve their athlete's needs
We get a commission for the sales that been done using WODProof's promo code.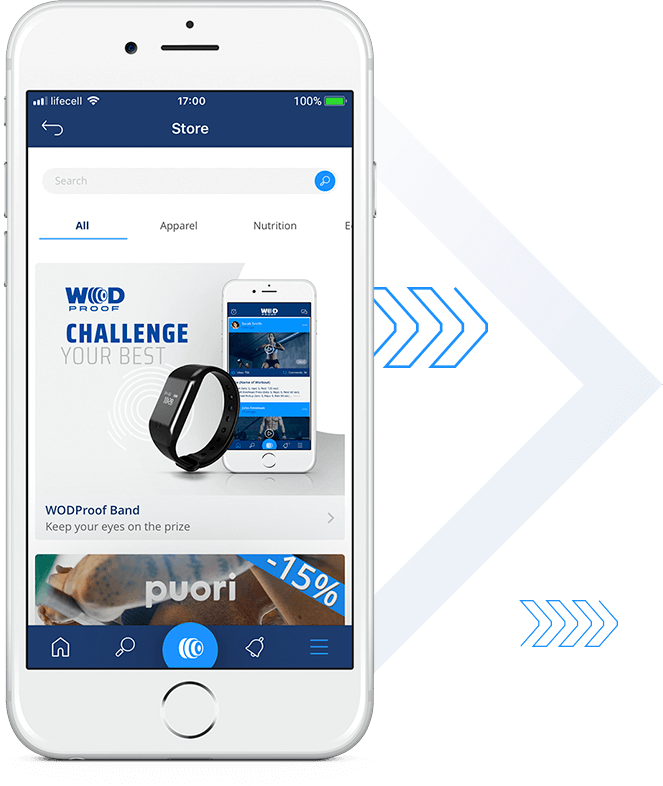 CONTACTS
Adress

Hanotes Str, Ramat Hasharon, Israel 4721050